What is YouTube Advertisement
Ads that are shown on youtube videos are called YouTube advertisements. Most of the time the ads are made of videos but you can also show text ads on videos. Youtube ads are mostly similar to google ads, with some changes in the types of ads. These ads can show before, after, or between the video.
Also, you can use all sorts of strategies for running these ads. YouTube ads are also displayed on Google Display Network. This means you can also run video ads on websites that are using AdSense.
Fun Fact: Youtube has 2 billion monthly active users
Where Does Youtube Ads Appear?
Youtube ads can appear on different ad networks, these networks are the places where google lets you show your ads. Following are the places where your youtube ads appear:
YouTube homepage
YouTube videos
YouTube channel pages
YouTube search results
Google video partners (which include websites and apps in google display network)
Types of Goals on YouTube Advertisements
When you are making a Youtube ad campaign in Google Ads, you have to select a goal in the first step. A goal is what you want your ads to achieve. For example, it can be website traffic or leads for your business. Following are the types of goals you can choose:
Sales
Leads
Website traffic
Product and brand consideration
Brand awareness and reach
YouTube Video campaign subtypes
After you determine which goal you want to achieve, you choose a campaign subtype for your ads. The campaign subtype determines three things 1) how your ads will reach people 2) where your campaign will run, and 3) ad formats that you can use.
Let's take a look at some of the subtypes that are available in different campaigns.
Sales / Leads / Website traffic
Product and brand consideration
Influence consideration
Shopping
Ad sequence
Brand awareness and reach
Skippable in-stream
Non-skippable in-stream
Bumper
Outstream
Ad sequence
YouTube generated over $5 billion in advertising revenue in the third quarter of 2020
Types of Youtube Ads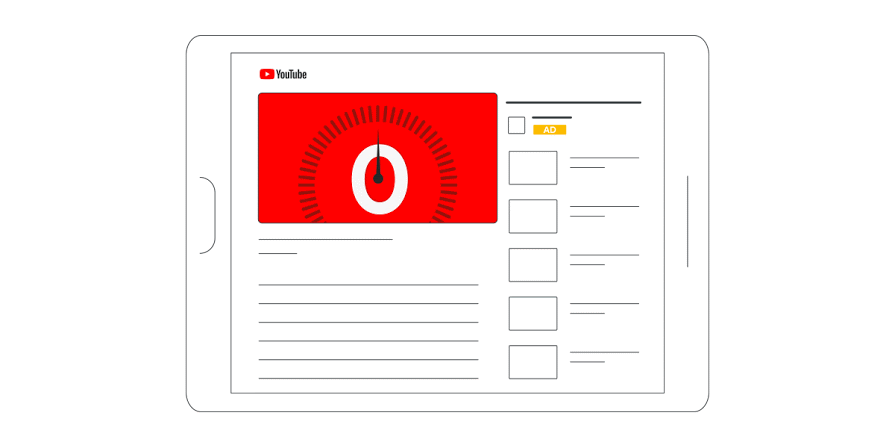 These ads can appear before during or after the video is played. After 5 seconds the user has the option to keep watching or skip the ad. With CPV bidding you pay when a user watches your video for 30 seconds or interacts with it. With CPM or CPA bidding you are charged for impressions.
Non-skippable in-stream ads
As the name suggests viewer has no option to skip this ad. You can show an ad for 15 seconds (or less). These ads also appear before, during, or after the video. Target CPM bidding is the strategy that you can use with these ads and you are charged for impressions.
Video discovery ads are used when you want to show ads in the youtube search, alongside related youtube videos, or on the mobile youtube homepage. You are charged when a viewer wants to watch your ad and clicks on it.
This ad shows a thumbnail of the video and some text which include a headline and a short description.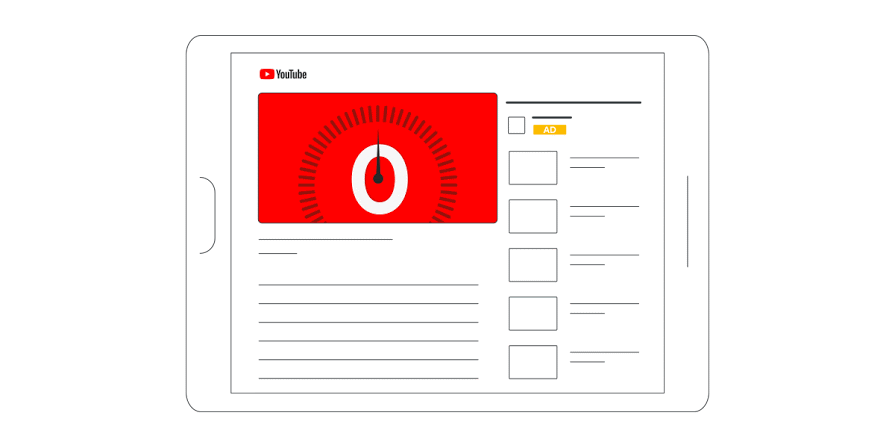 Bumper ads are usually used to show a short and memorable message. These ads are 6 seconds long. Viewers don't have the option of skipping this ad. Target CPM bidding is used in this ad and you pay for impressions.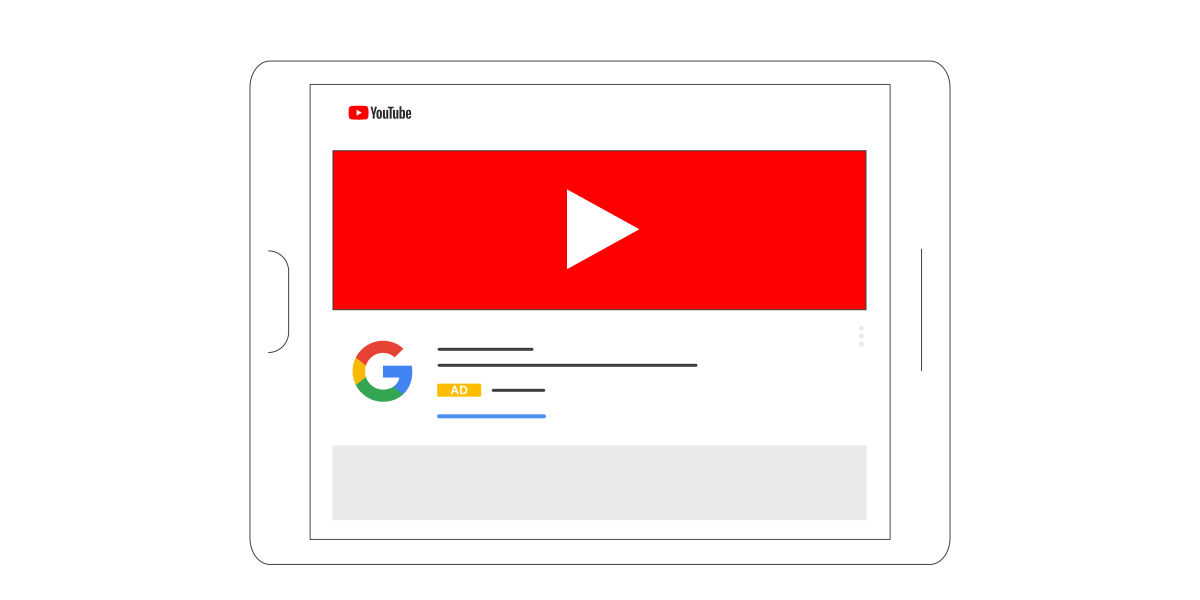 Masthead ads are used by companies that want to advertise a new product or launch a new product to massive audiences. This ad can only be used through a google representative on a reservation basis.
This ad appears on the Youtube home feed. The video is 30 seconds long and it is played with the sound off. You can also add two companion videos and the user has the option to unmute the video if they want to hear it. You pay for impressions when using Masthead ads.
55% of marketers are using YouTube According to Social Media Examiner's 2020 industry report.
Benefits of Using Youtube Ads
Almost everyone is using digital marketing these days and YouTube advertisement is a big part of that. The reason behind this is that there are a lot of benefits to using YouTube ads as a marketing strategy.
Let's look at some of those benefits of using YouTube Ads:
You are able to see the analytics of your views in real-time
You can show your ads to a popular or viral video
You can easily target where you want to show your ads, whether it is a channel, a video, or a website.
You can be as creative as you want and spread your true message through videos
There are a lot of ad formats to choose from
You can identify the intent of the buyer
There are options to target specific audiences that need your products and services
You can control the demographics like age and gender of the viewers.
YouTube ads are easy to make and campaigns are not too difficult to set up.
A research shows that in 2021 89% of video marketers are going to include YouTube in their video marketing strategy
So in short YouTube ads can help a lot with the growth of your business. If you don't want to lose customers and beat your competitors then you have to include YouTube in your marketing strategy. Do let me know in the comment section how was your experience with the YouTube advertisement.
Tabraiz Bukhari is a Digital Marketing Expert & Psychologist. He has experience in different areas of digital marketing from SEO and Google Adwords to Social Media Marketing and Ecommerce Management. He writes about his expertise and knowledge in digital marketing and sometimes about Psychology related topics. Currently, he is doing a job as an SEO Specialist/Team Leader at NewEraOS.