Twitter is back. Everything is working and you can use all the options of twitter now.  Go and enjoy your twitter feed and comment, share, and like tweets.
THE Twitter FEED IS UP AGAIN.
So the twitter feed is back online. You are able to see what people have posted in the past but you are unable to comment, post, share or do anything.
*UPDATE: So twitter is back online, but it is still limited. I am able to login into the account but I am unable to see the twitter feed.
My personal tweets are also again visible. Seems like they are slowly trying to solve the issue that they encountered.
Twitter is having a problem with their server and people all over the world are complaining about not having to use it on their smartphone or PC.
I am also trying to post a comment but it is not letting me. Whenever you try to post a comment it shows the error saying that there is low capacity.
Nobody knows why this is happening. You can also not able to see your twitter feed or the twitter feed of the people you follow.
When I tried to log out and then log in again, the twitter showed me a msg that looked like this.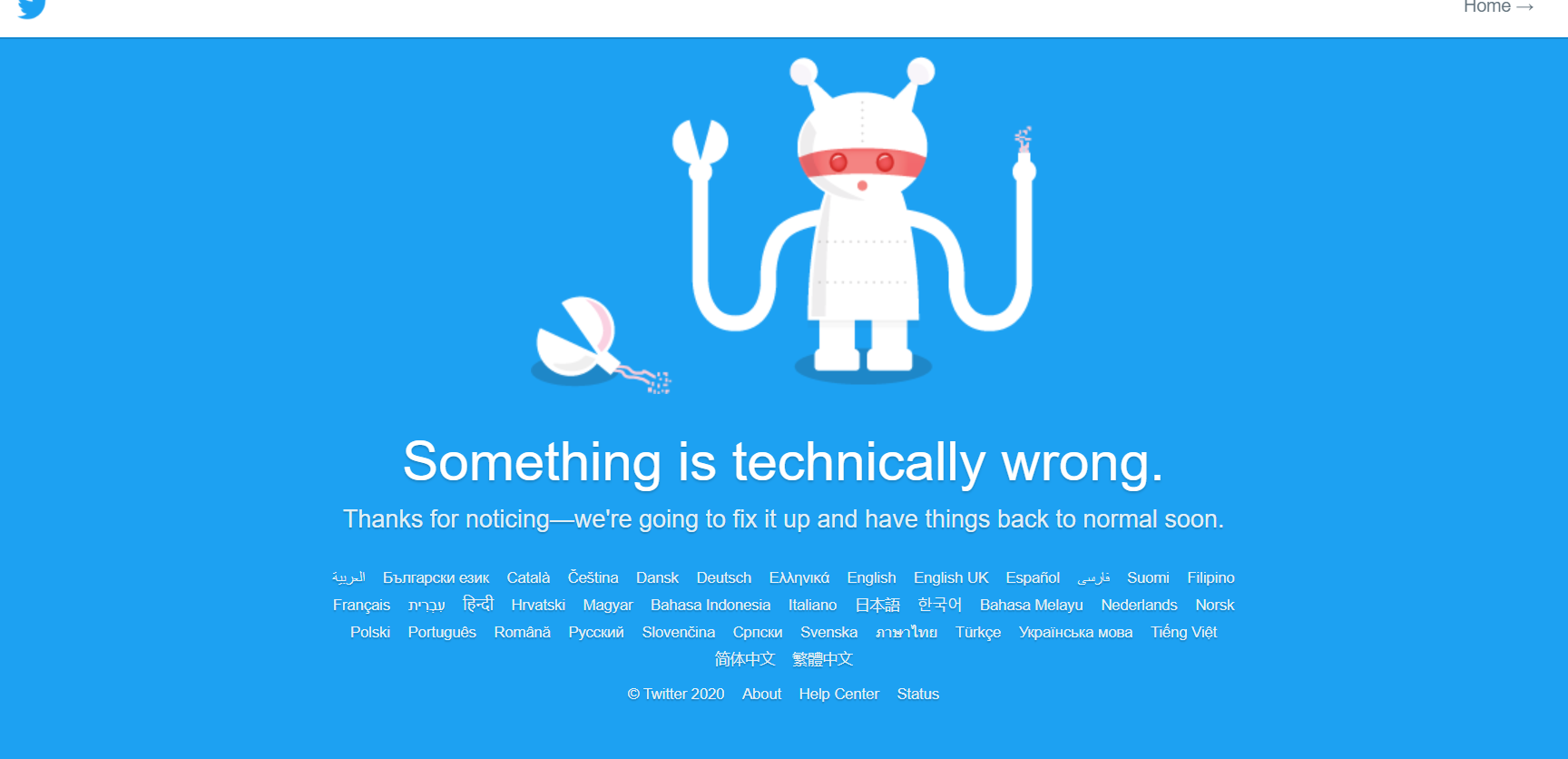 This means that the site is down and no one knows when it will be back. I mean it is strange, it does not happen too often that a website as big as twitter is down for this long.
There are some people on the internet forums saying that Pakistan has banned twitter, which is incorrect. Because even if you try to open it from VPN it is still not working. Also this problem is being reported all over the world and not just in Pakistan.
Tabraiz Bukhari is a Digital Marketing Expert & Psychologist. He has experience in different areas of digital marketing from SEO and Google Adwords to Social Media Marketing and Ecommerce Management. He writes about his expertise and knowledge in digital marketing and sometimes about Psychology related topics. Currently, he is doing a job as an SEO Specialist/Team Leader at NewEraOS.